Where creators level up their business
Cerealously focused on building tools to help creators grow and earn a living doing what they love.
Media hubs made simple for creators
Cereal Hub
Bring together your content, products, memberships, and community — all in one place, all under your own brand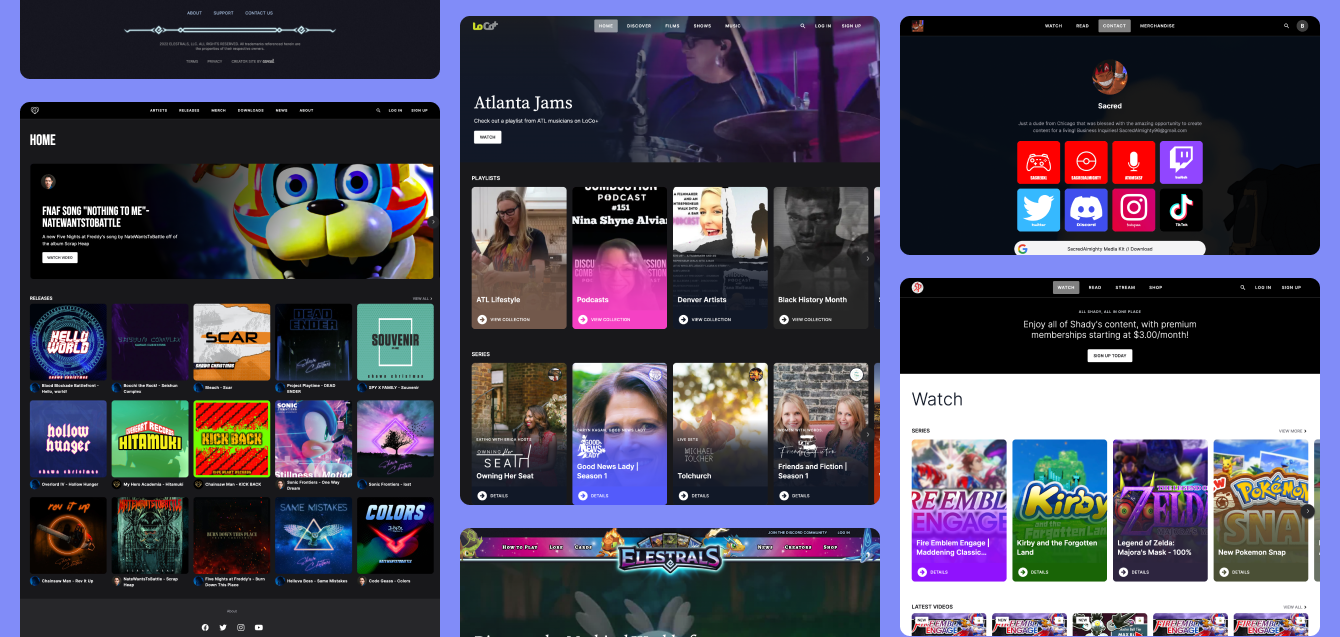 Loved by creators of all shapes and sizes
It's a luxury to have a HOME for your content that you own. Where everybody can embrace the creator without the hassle of ads, or having to go through multiple links. Everything is HERE!

I really enjoy the new website, being able to easily keep track of where I am up to on each series has been extremely convenient and I'm also a big fan of the layout.

As a content creator, Cereal has been a life and time saver. I'm able to easily curate content to my fans in a way that's convenient and accessible. The ability to customize Cereal to fit my needs and my channel is what really sets it apart. An absolute must-have tool in any content creators toolbelt.

Cereal is a game changer! Wish more content creators would try it out!

Once I started using Cereal, I never looked back. Having a clean and professional website to release exclusive content was a no brainer! The team is a dream to work with to boot!

Out of all the competitors I've used, Cereal is definitely the easiest to set up and the most creator-centric website builder out there.
Need something custom? Reach out about our agency services.