Media hubs made simple for creators
Bring together your content, products, memberships, and community — all in one place, all under your own brand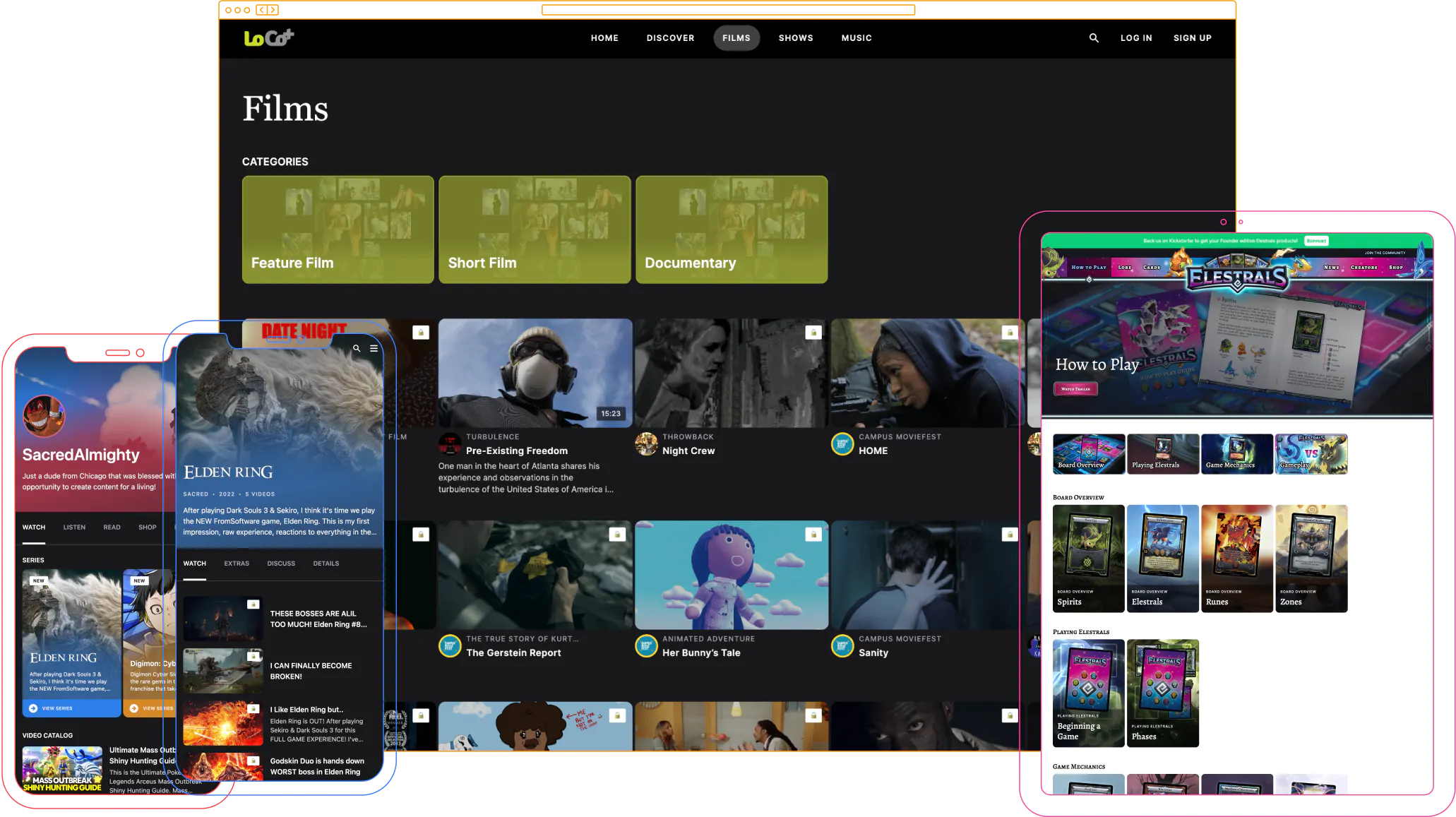 Zero headache website management
From the moment you get started, your site is pre-populated to fit you, your content, and your desired experience.
Automagically create a branded site with your existing content
Add custom site pages and configure sections in a matter of clicks
Never think about SEO, site hosting, or domain management again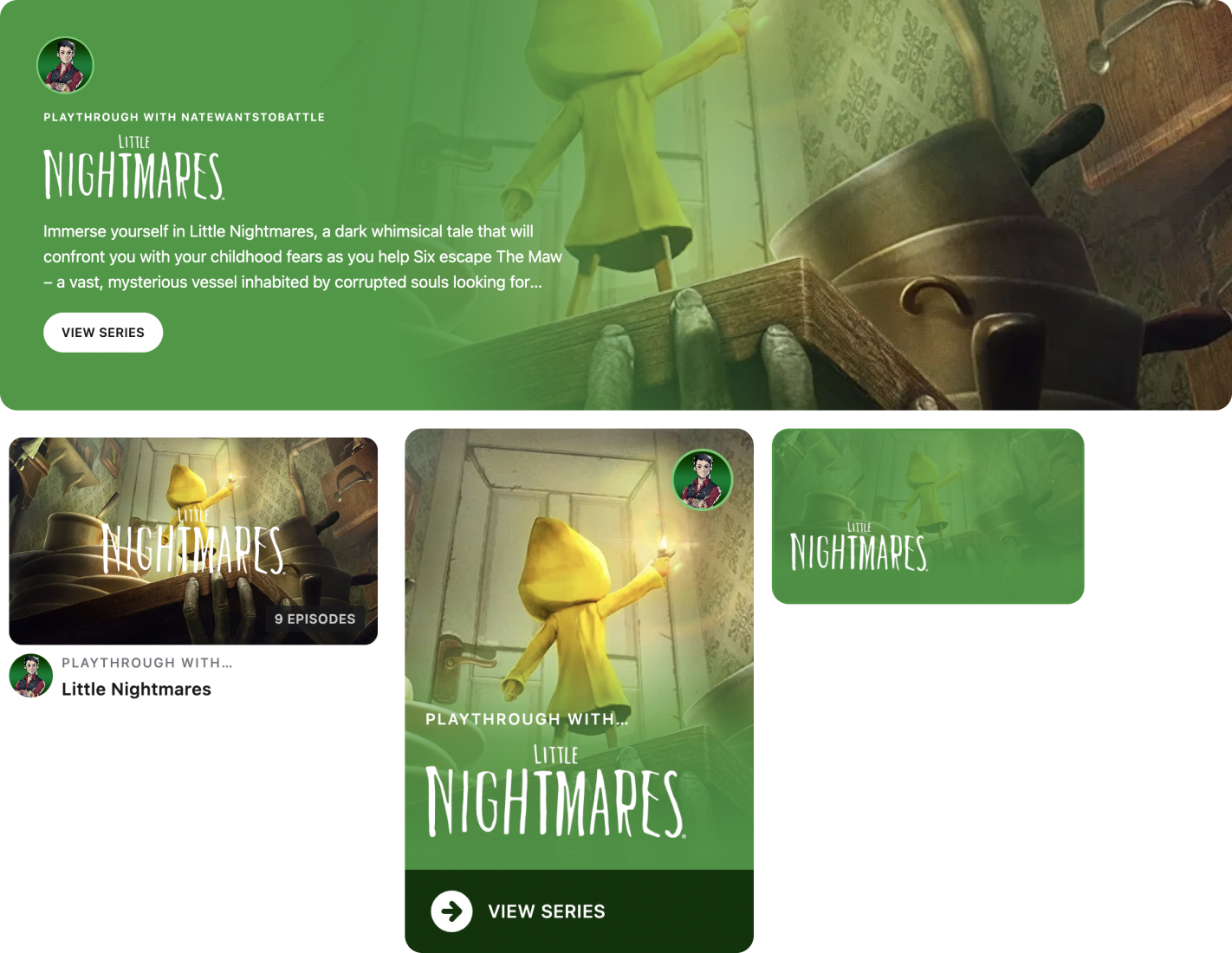 Your everything — all in one place
Creating content and fostering a community is enough work, you shouldn't have to juggle dozens of software platforms too.
Import and sync your existing content, wherever it lives
Organize your content and products into series and collections
Integrate your streams, payments, and communities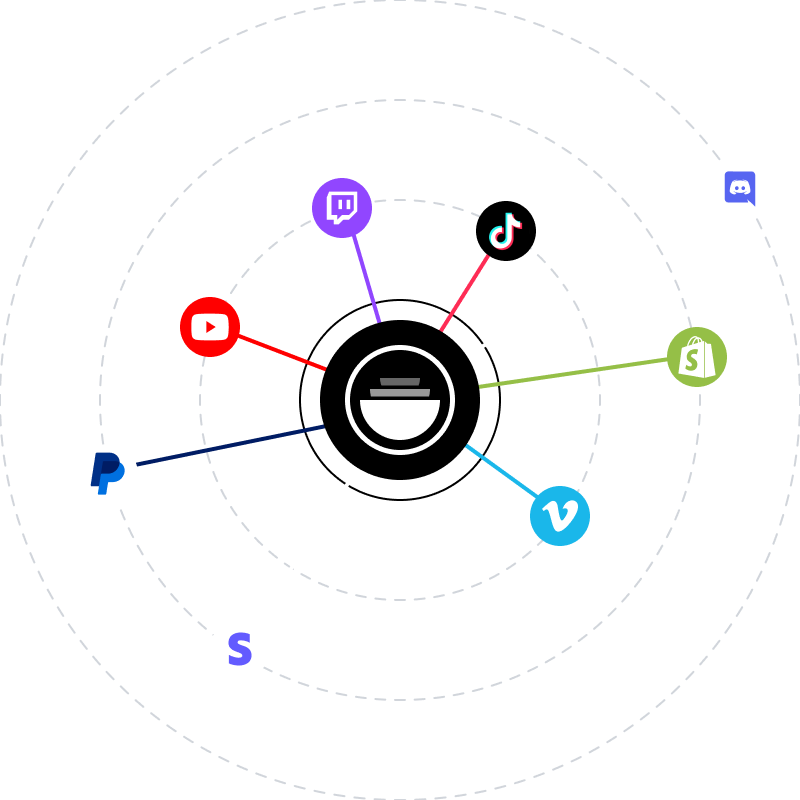 Make it exciting to be a fan
Create community experiences beyond your content with perks, tools, and integrations to level up what you offer your fans.
Keep your community in the know with direct emails
Add custom badges your fans earn through engagement
Create polls and posts for input and discussion
Own your subscriber list and export it whenever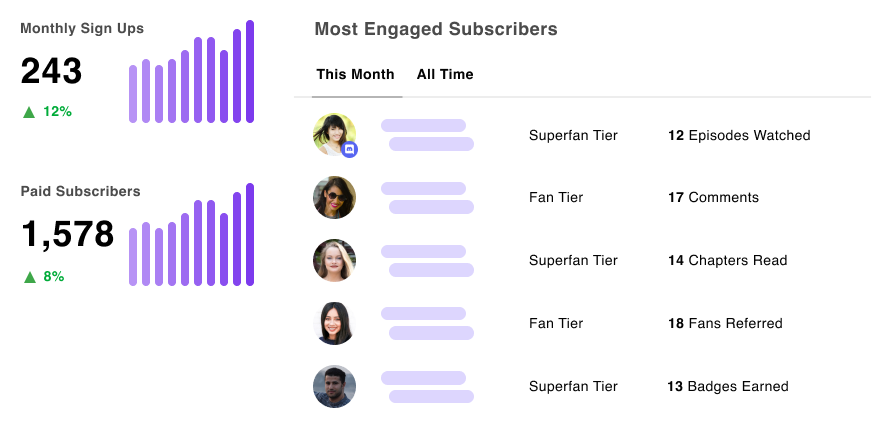 More than one way to earn an income
Manage members across multiple platforms, collect payment from credit cards and PayPal, and use the analytics dashboard to inform what you create next.
Create free and paid subscription tiers
Customize content access by subscription tier
Charge a one-time fee for any content or series
Keep more of your income with the best creator-platform pricing around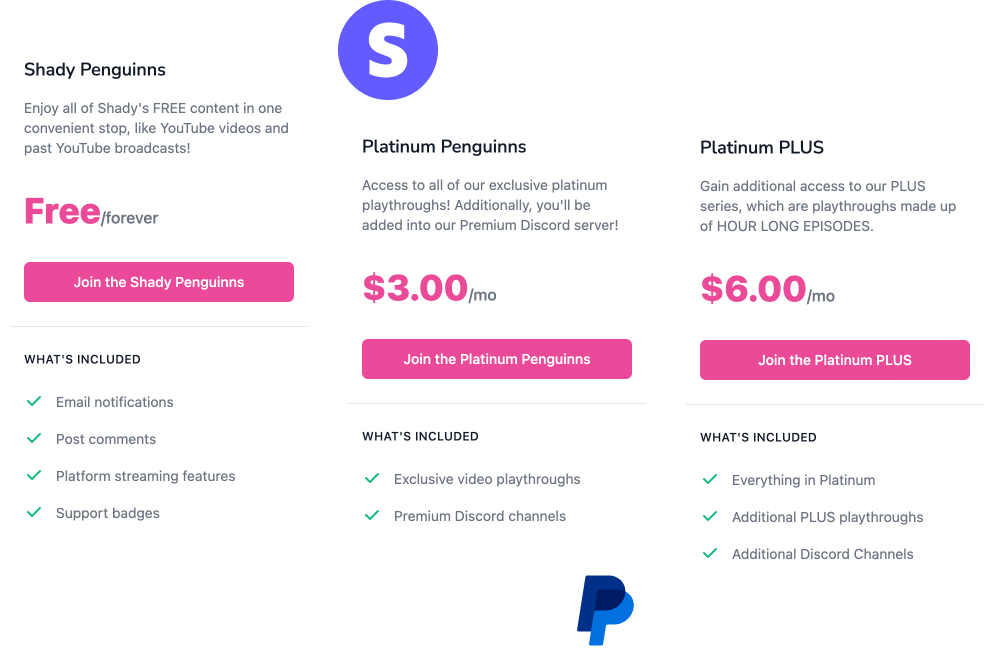 Perfect for any kind of content
Video
Series, feature films, YouTube channels, Twitch vods, and more
Audio
Podcasts, track releases, albums, songs, and more
Text
Books, articles, surveys, polls, blog posts, and more
Images
Comic illustrations, photo galleries, artworks, and more
Events
Live event ticketing, Zoom calls, and more
Products
Courses, templates, Shopify catalog, and more
Loved by creators of all shapes and sizes
It's a luxury to have a HOME for your content that you own. Where everybody can embrace the creator without the hassle of ads, or having to go through multiple links. Everything is HERE!

I really enjoy the new website, being able to easily keep track of where I am up to on each series has been extremely convenient and I'm also a big fan of the layout.

As a content creator, Cereal has been a life and time saver. I'm able to easily curate content to my fans in a way that's convenient and accessible. The ability to customize Cereal to fit my needs and my channel is what really sets it apart. An absolute must-have tool in any content creators toolbelt.

Cereal is a game changer! Wish more content creators would try it out!

Once I started using Cereal, I never looked back. Having a clean and professional website to release exclusive content was a no brainer! The team is a dream to work with to boot!

Out of all the competitors I've used, Cereal is definitely the easiest to set up and the most creator-centric website builder out there.
Cerealously simple pricing
We don't think our fees should grow based on the price of your membership tiers. That's why we charge a flat fee per site and paid subscriber. Simple as that.
Pay monthly
Pay yearly (save 15%)
For creators building a home for their content
2 staff users
Unlimited media content
Free and paid memberships (up to 50k members)
Sell subscriptions and digital products
Standard themes
Standard integrations
Custom domain support
Migration support
For media groups creating a content empire
Unlimited staff users
Unlimited media content (plus hosted media)
Free and paid memberships (up to 100k members)
Sell subscriptions, digital products, and PPV content
Custom themes
Custom integrations
Custom domain support
Migration support
Enterprise
Over 100k members, need design and development support, or just looking for something extra special?
Creating a Hub doesn't get any easier. Launch yours today!